Empowering communities to build with local materials
Millions of families in Nepal live in substandard housing and shelters and poverty is widespread. The 2015 earthquakes and yearly reoccurring floods has left many more communities without safe, healthy homes.
We believe the most effective way to build in rural Nepal is using local people and materials. Community Impact Nepal provides low-cost machines, training and support, empowering rural communities and micro-entrepreneurs to build earthquake resistant homes at low cost.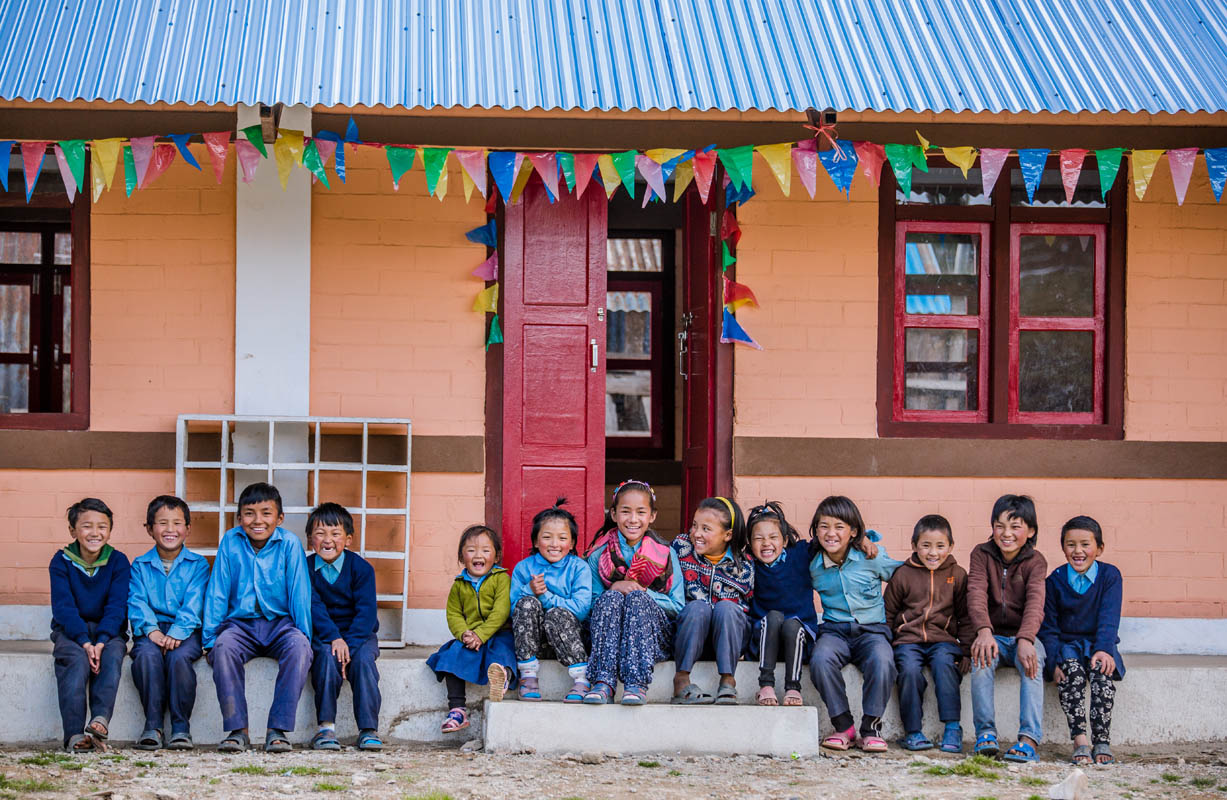 Eco-friendly, earthquake resistant houses and schools
Community Impact Nepal is working to build schools, health posts and community buildings in rural areas. Interlocking Earth Bricks reduces construction costs and emissions while creating local jobs and development.
Every classroom and each house we build is training for rural communities and micro-entrepreneurs, teaching them to build on their own. 
Creating jobs & livelihood - In rural communities
Youth, men and women are migrating abroad or to urban areas for work. Our construction model creates jobs in the village.
Each enterprise creates 10-12 jobs and creates long-term economic development in the village.
Building vulnerable communities
Our model makes it possible for poor families to build high quality houses at low cost. The technology is especially effective in poor rural communities, reducing need for far-away materials. The families come together in groups, make their own bricks and build their own homes.
See a short video from Majhigaun where 50 families have built new homes ??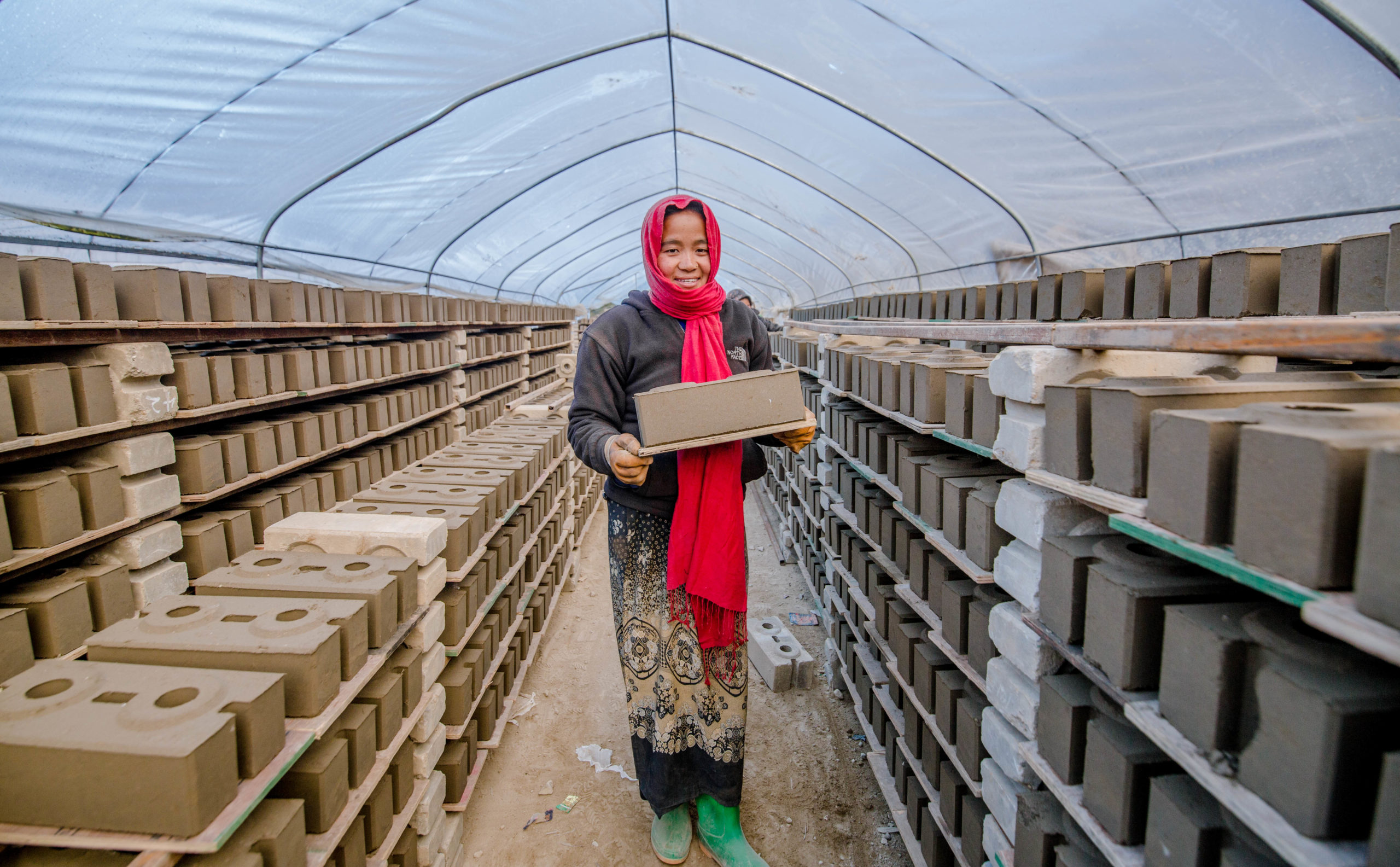 Inclusive construction
OPPURTUNITIES FOR WOMEN, YOUTH AND DISADVANTAGED GROUPS
Many men have migrated to cities and abroad. Local development is now up to women and youth. Our experience working with these groups shows they can become successful masons, brick-markers and even entrepreneurs.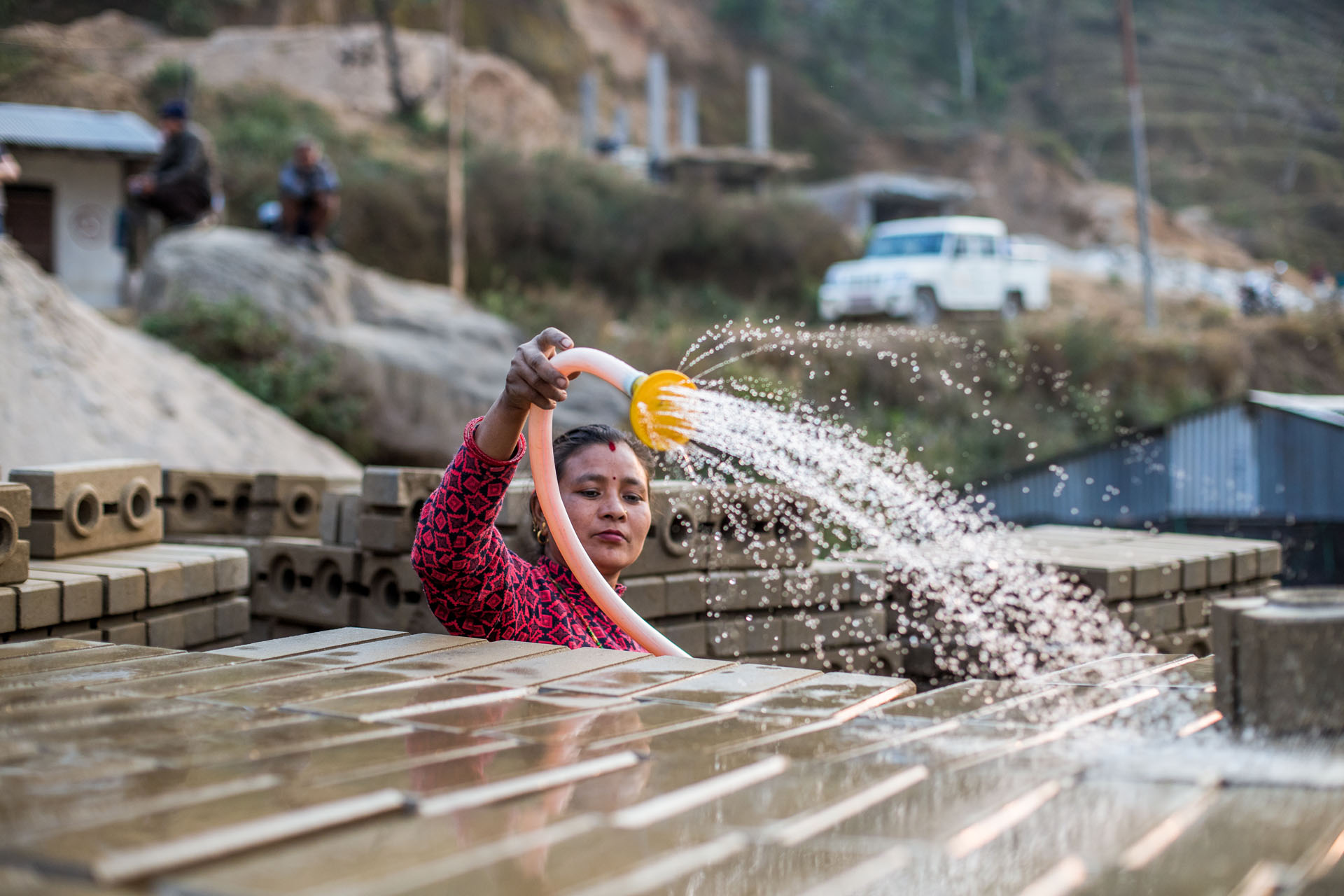 Creating community micro-enterprises
DEVELOPING THE LOCAL ECONOMY
We support communities and micro-entrepreneurs to start construction enterprises to make bricks and build disaster resilient houses.
Each enterprise acts as a sustainable economic engine in the village creating jobs, building houses and resilience over the long term.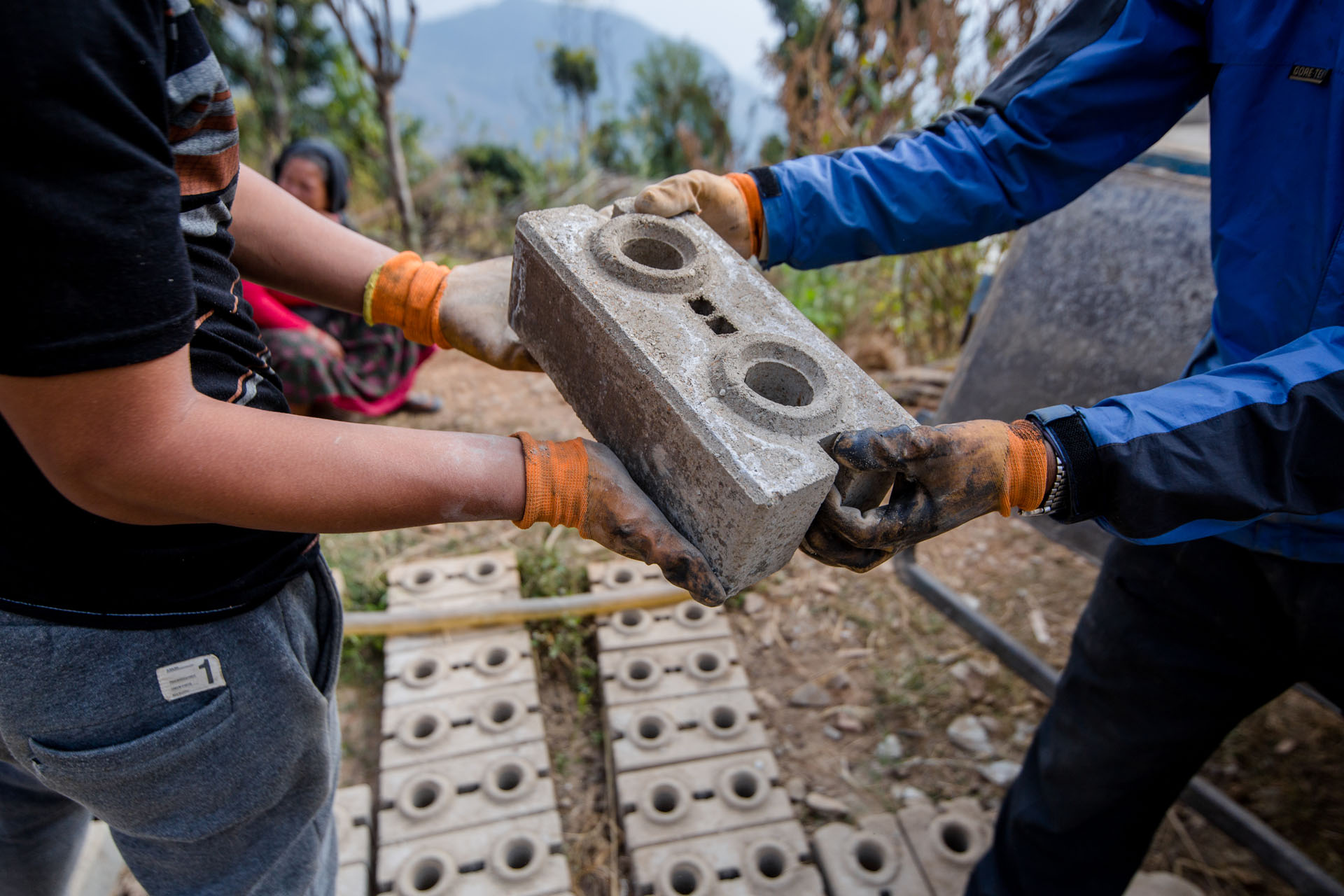 Benefits of interlocking Earth Bricks
25% less cost
Disaster and earthquake resistant
35-60% less CO2 emissions, mitigating climate change
Creates local jobs and livelihoods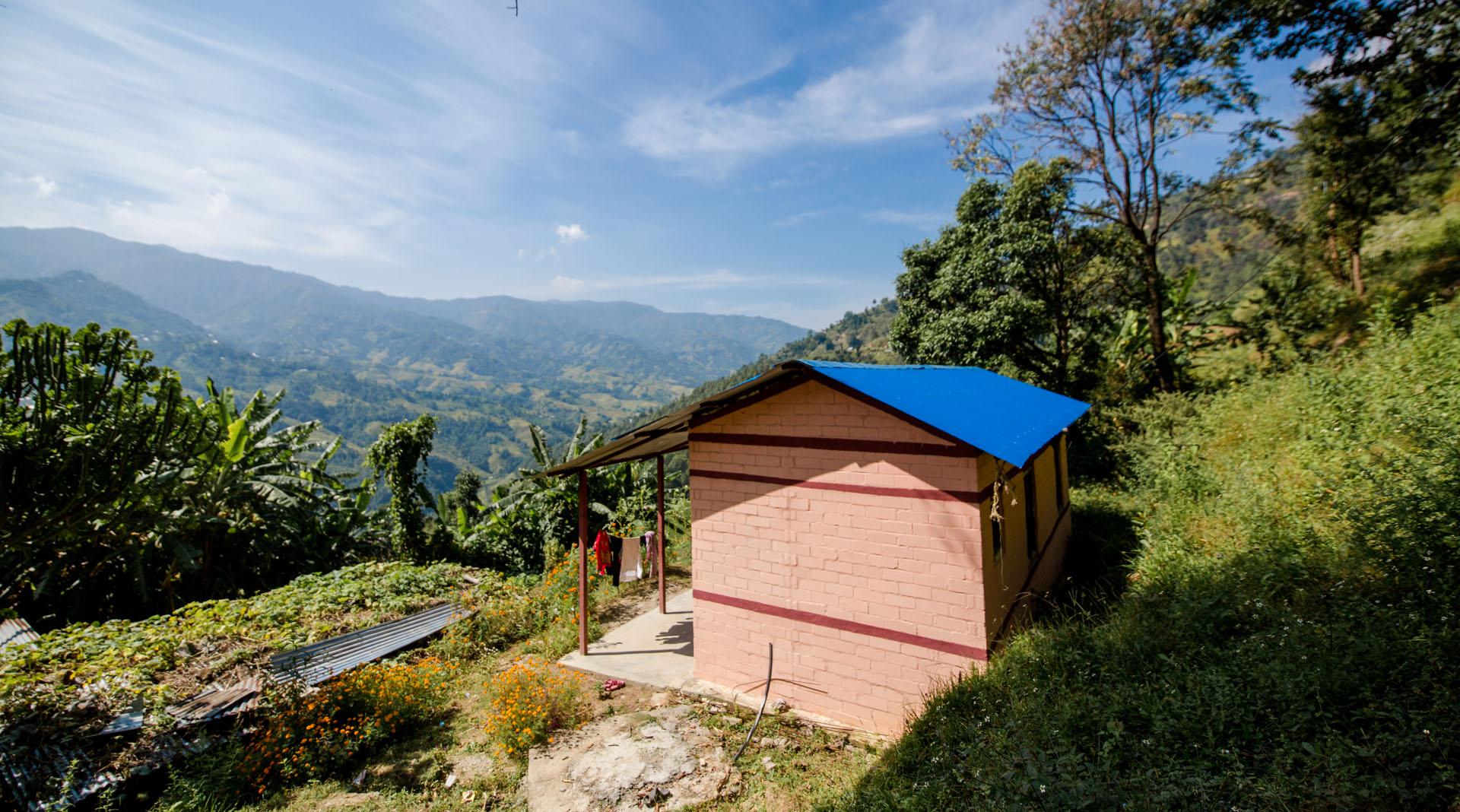 Climate friendly construction - Reducing CO2 emissions
Fired bricks is a major climate issue, responsible for 2.7% of CO2 emissions worldwide and a major source of black carbon. With eco-friendly interlocking earth bricks CO2 emissions are reduced by 35-60%, decreasing air pollution and land degradation.